Who We Are
---
South West Durham Training Limited (SWDT) was founded in 1967 to provide training for local manufacturing and engineering companies predominantly around the Newton Aycliffe and Darlington areas.

For over 50 years SWDT has been a forward thinking, progressive company becoming a leading provider of top quality training in the North East, North Yorkshire, West Yorkshire, Teesside and beyond.
SWDT is based in large, modern, purpose built premises in Newton Aycliffe and has a comprehensive, fully equipped training centre to provide first class industry led training.
Whether you are an employer or an employee SWDT can provide you with the right skills and knowledge to move you to the next level of excellence.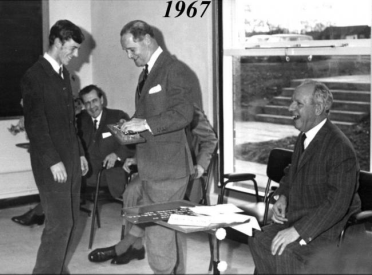 Group Captain Sir Douglas Bader, CBE, opening SWDT, 1967.
---
Our Mission
It is the mission of SWDT to provide a high quality training service and promote a life time learning culture, to meet the ongoing needs of individuals and the business community, maximising potential to secure jobs and create wealth for the region.
SWDT's mission is to be the provider of choice for high quality vocational training by:
Providing practical and technical skills required to succeed in the engineering and manufacture industries
Maximising the potential of our learners
Delivering bespoke and innovative training to meet the needs of our local industrial employers
SWDT exists to provide the business community with the services they need and for this reason there are two clear goals:
We will continue to deliver dynamic apprenticeships to people, which is current in content and responsive to employers in delivery.
We will offer and promote skill solutions to the engineering, manufacturing and business service sectors, ensuring a focus on responsiveness and innovation.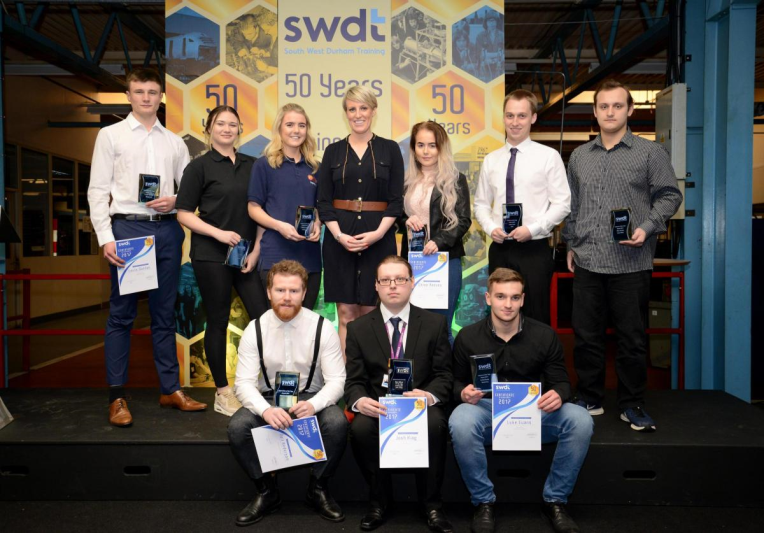 BBC presenter and former SWDT apprentice Steph McGovern at the 50th anniversary.
---
Our Strategy
At SWDT our strategy is to:
Provide outstanding vocational learning that engages and inspires
Raise student performance outcomes to be amongst the best for further and higher education centres in the region and nationally
Prepare young people and adults for social and economic success
Develop a reputation for exceptional standards
Operate as an efficient and sustainable business and achieving excellence in learning and business operations
Design our courses and services to place us at the leading edge of social and economic development across south Durham.
---
Our Board Members
Keith Ivory (Chair)
Natalie Davison-Terranova
Patrick Lonergan
Paul Aither
James Robson
David Bell
Bobby Taylor
Mark Henderson