Up to £3,000 on offer to firms taking on new apprentices
Businesses are being urged to take advantage of a Government funding offer which could see them qualify for up to £3,000 if they hire a new apprentice in the next three months.
---
Chancellor Rishi Sunak announced a two month extension to the incentive scheme, launched last July, in his Spending Review. It had been due to end on January 31st but will now continue until March 31st 2021. 

Employers already receive a £1,000 payment for each apprentice they take on aged 16 to 18, or aged under 25 and with an Education, Health and Care Plan. 
 They will now receive an additional £2,000 if the new starter is aged 16 to 24 and £1,500 if they are 25 or over – providing they meet the end of March deadline. 

The incentive payment for hiring a new apprentice is designed to support employers to find the new skills they need to help recover from the economic impact of COVID-19, whilst creating new jobs. It is separate from the funding companies already receive from the Government for apprenticeship training. 
This funds 95% of the cost of training and assessing an apprentice for firms which have more than 50 employees, but don't pay the apprenticeship levy (which applies to the two per cent of employers with a pay bill in excess of £3m). 

Businesses employing fewer than 50 employees do not pay anything towards costs for training apprentices aged 16 to 18, or aged under 25 and with an Education, Health and Care Plan.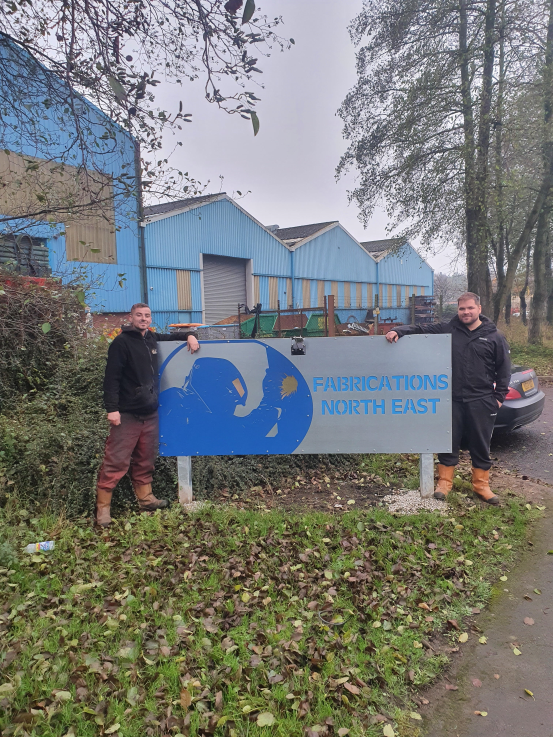 Bishop Auckland College offers apprenticeship training in the following areas: barbering; beauty therapy; brickwork; business administration; business improvement techniques; carpentry and joinery; catering; chef scholarship; childcare; customer services; hairdressing; hospitality; logistic operations; management; motor vehicle fitting/maintenance and repair; nail services; painting and decorating; plumbing; social media and digital marketing; supporting physical education in schools; supporting teaching and learning in schools; team leading; warehousing and storage. 

Its partner engineering training provider South West Durham Training, which is based in Aycliffe Business Park, Newton Aycliffe, also offers a wide range of engineering apprenticeships.  

Shildon-based Fabrications North East, which designs and manufactures bespoke metal products including benches, shelters, planters, racking and workstations, is one of many firms to benefit from hiring South West Durham Training apprentices. Their latest is recently qualified Level 2 Fabrication and Welding Apprentice Adam Hutchinson. 

Director of Manufacturing Tom Wise, himself a former engineering apprentice at SWDT, said: "Having been through an apprenticeship myself and now passing on my skills and experience to new apprentices, I take great pride in seeing Adam progress and him putting into practice skills he has acquired during his time as an apprentice with me.   

"I know how important apprenticeships are both for employers and their trainees. We gain an individual with a basic understanding of engineering and provide them with hands-on experience tailored to our needs. Adam is already a valued member of our growing team and has had an integral role in our company's growth.

"South West Durham Training also provides excellent support and advice to both us as an employer and the apprentices we train with them. Adam certainly has matured under their guidance and the extra mile his tutor Harry Wright goes is testament to South West Durham Training." 

Julie Vincent, Head of Apprenticeships at Bishop Auckland College, added: "I would urge any employer who was considering taking on an apprentice to take advantage of this incentive fund before it ends.  

"For many businesses it means not only having 100 per cent of your apprentice's training funded by the Government, but now also receiving a one-off payment of between £2,500 and £3,000."

For more information about the apprenticeship incentive scheme contact the college's apprenticeships team at apprenticeships@bacoll.ac.uk or call (01388) 436804.

Photo
Tom Wise, Director of Manufacturing at Fabrications North East, with recently qualified Level 2 Fabrication and Welding Apprentice Adam Hutchinson.