Ten out of ten for HNC Engineering graduates
Ten proud SWDT higher education graduates picked up their scrolls at a graduation ceremony at Durham Cathedral.
---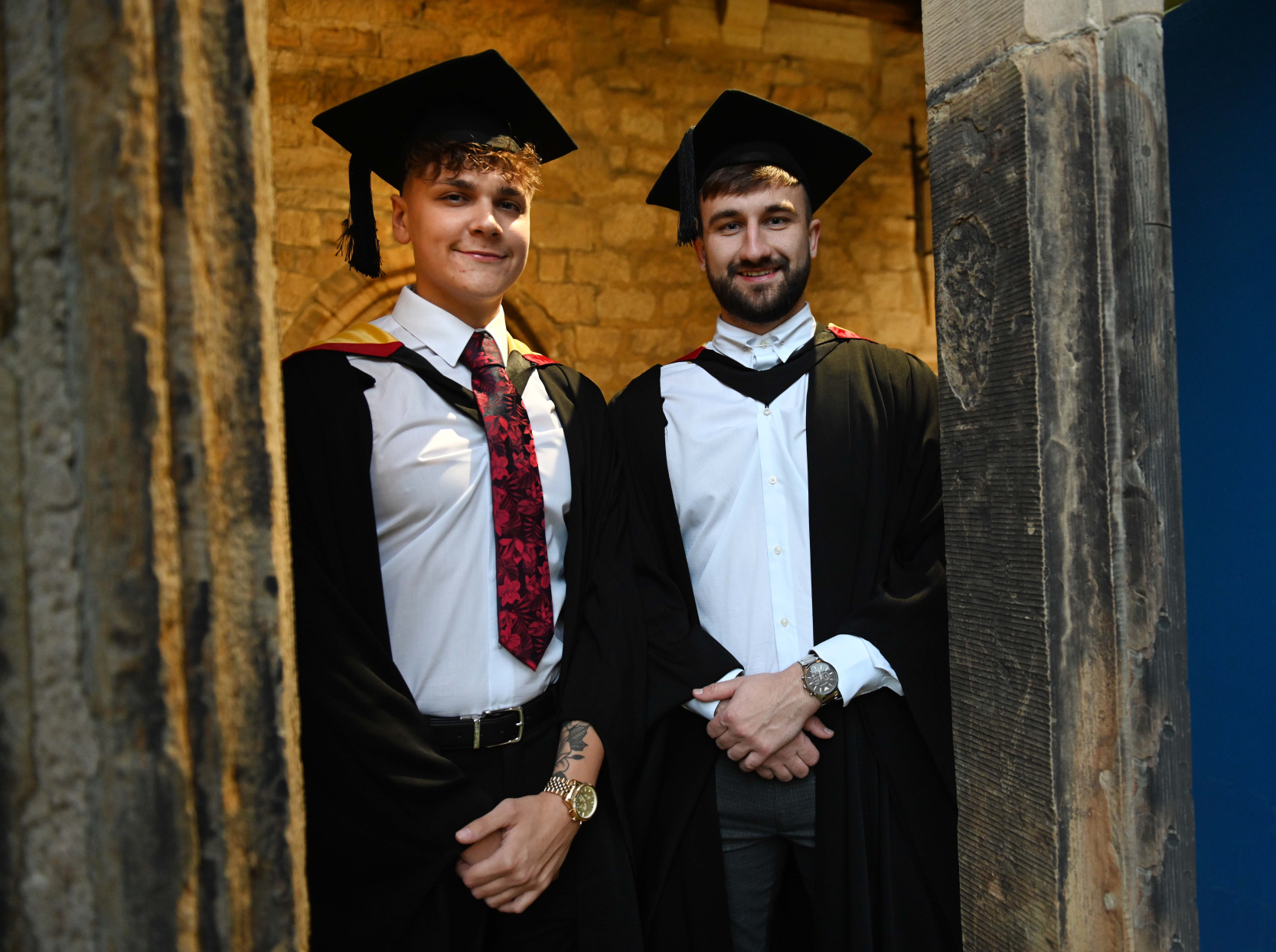 James Garland (left) and Macaulay Shaw at the graduation ceremony at Durham Cathedral.

They were among more than 100 Bishop Auckland College Group students who passed their higher education programmes last summer, including HNCs, HNDs, Diplomas, Foundation Degrees, Honours Degrees and teacher training qualifications.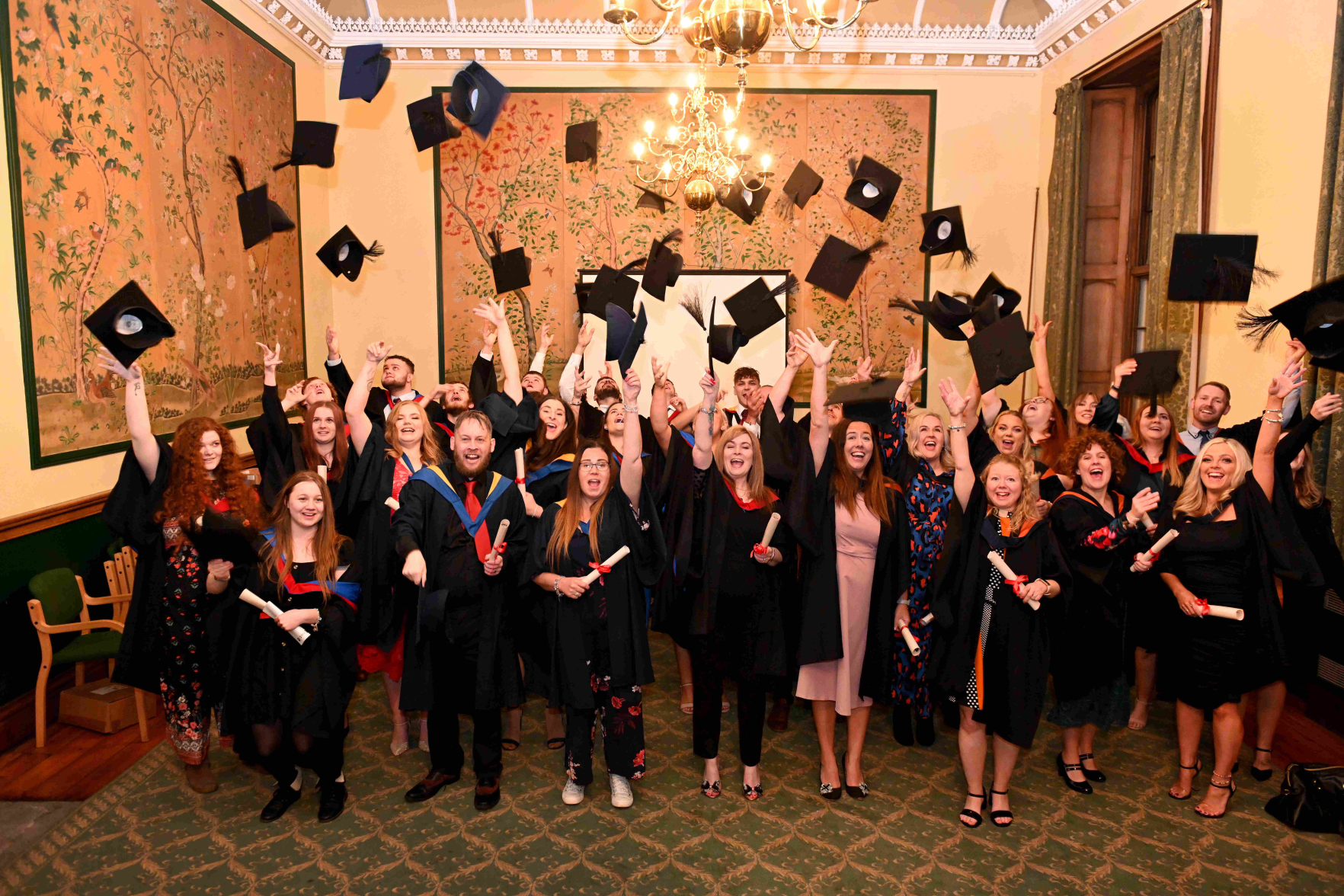 Congratulations to our Higher National Certificate in Engineering graduates:

Cameron Bailey
Robert Ballantyne
Jake Black
Jack Clark
James Garland
Sebastian Gazey
Ben Lambert
John Sayer
Macaulay Shaw
Luke Skaife
Higher education proved the prescription for success for James Garland, who was recruited by global pharmaceutical giant GSK as an engineering technician at its Barnard Castle plant after passing his HNC with us.

James, 23, from Shildon, said: "I enjoyed the course; the tutors made it enjoyable despite me being much more of a practical-minded person as opposed to classroom-based. Passing this course has allowed me to become an engineering technician at GSK."

Principal and Chief Executive of Bishop Auckland College Natalie Davison-Terranova told the graduates one of the most influential moments in her own educational journey was when she was in her first year at university in 1990.
Nelson Mandela, having been released from prison after 27 years just a few months earlier, made his famous speech to a packed hall at a school in Boston, Massachusetts, in which he said 'education is the most powerful weapon which we can use to prepare our youth for their role as leaders of tomorrow' - an inspirational address that "perfectly captures what learning means to me", she said.

Passing on key insights from her own education and career, guest speaker Durham Police and Crime Commissioner Joy Allen (pictured) added: "Embrace the power of passion of the subject that you love. Find what truly ignites your interest and pursue it relentlessly. Remember, success is not solely measured by external achievements but by the fulfilment and happiness you derive from your work."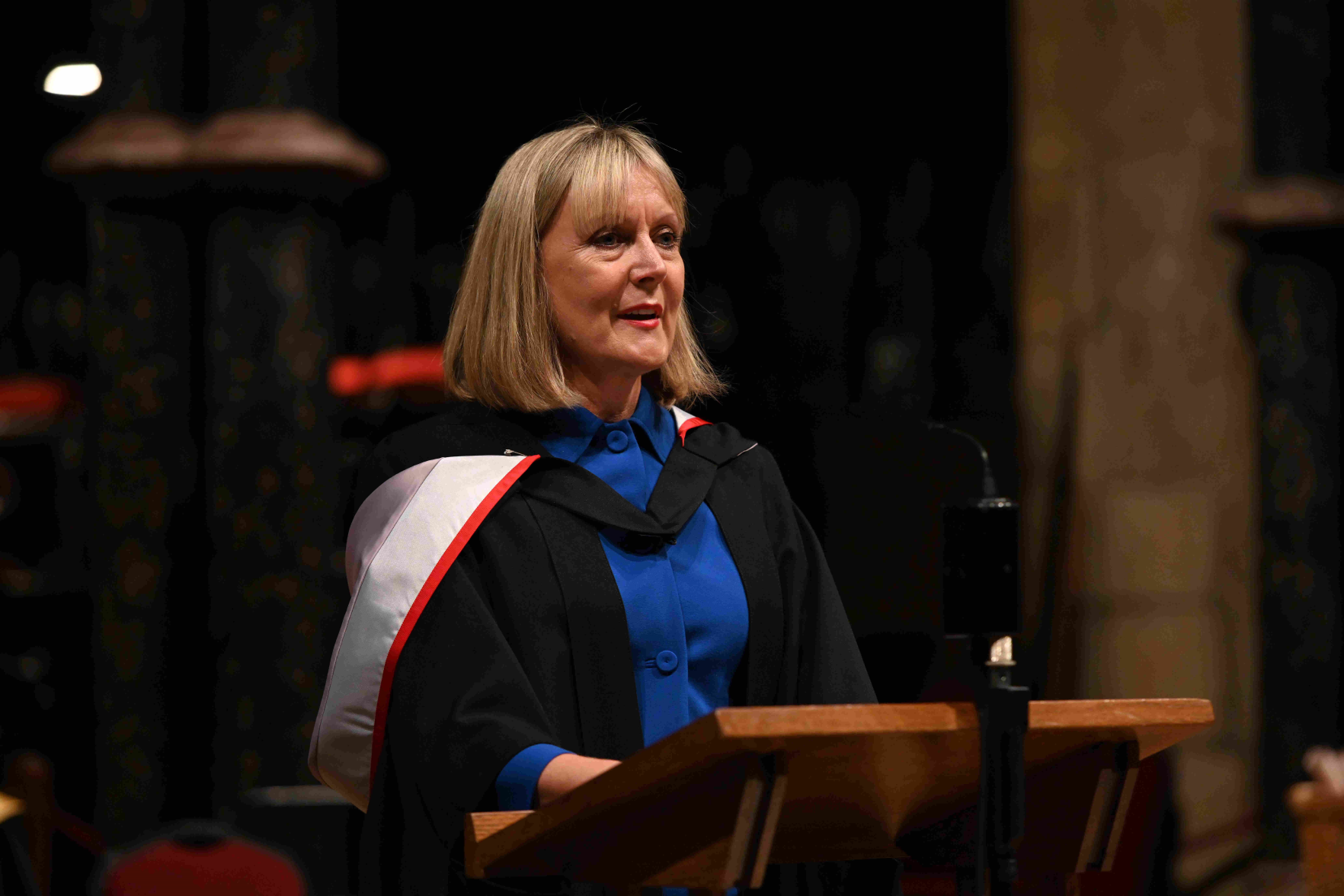 Former graduates who want to join the college's higher education alumni group can do so by emailing alumni@bacoll.ac.uk.
For information about HE courses visit swdt.co.uk or register to attend our next open evening on Thursday November 30 from 5pm to 7pm at https://swdt.co.uk/Events/openeventoctober23.