Employers' fair is a huge success!
Blue chip engineering and manufacturing firms joined schools and talented students and graduates at an Employers' Fair held at South West Durham Training.
---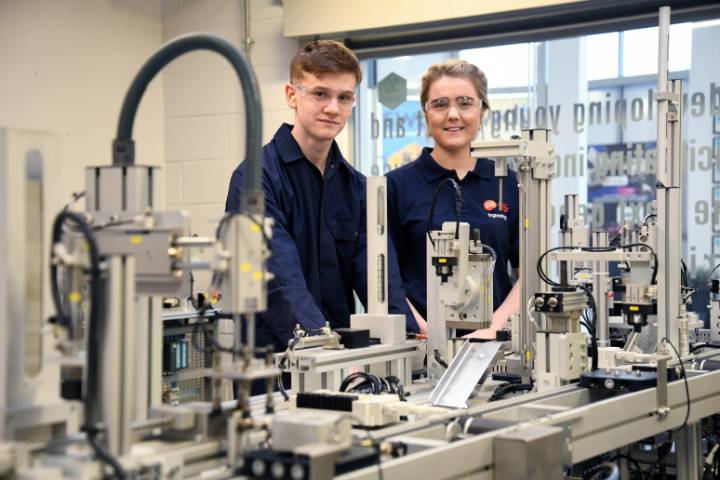 The free event was open to all Year 10 and Year 11 students and sixth formers, teachers, careers advisors, parents/carers and local employers.
Graduate jobs, industry placements, apprenticeship vacancies, internships and volunteering opportunities were all be up for grabs, with SWDT's Business Development Team at hand to offer advice.
Major employers included Nifco, GSK, 3M and Livin, along with Taylormade Timber and Mill Masters International.
More than 100 people from South West Durham and Tees Valley area attended, along with teachers and careers advisers who have specialist GCSE or BTEC engineering courses.
Both employers interested in training opportunities and potential learners, as well as school careers leads, took the opportunity to tour SWDT's Aycliffe Business Park facility – its home for more than 50 years.
Prospective learners also got the chance to speak to former apprentices who have gone on to enjoy successful careers in industry.
Stuart Johnson, CEO at SWDT, said: "This fair was a great opportunity for talented students and graduates to meet employers who are recruiting for a wide range of graduate jobs, industry placements, internships and volunteering opportunities.
"We were delighted with the turn out and we will be planning similar events in the future!
"And for local employers attending there was opportunity to discuss HNC and HND courses with the Higher Education team, as well as to see the commercial training facilities available including our Forklift Training Centre."
If you are interested in a career in Engineering, there is still time to apply for September 2019 start. You can also attend one of our recruitment events taking place in July and August, see events page for further details.