Corks popping after distinction double for Cawingredients apprentices
Two newly qualified engineers are looking forward to exciting careers after they were among the first South West Durham Training apprentices to secure distinctions via the new Apprenticeship Standard.
---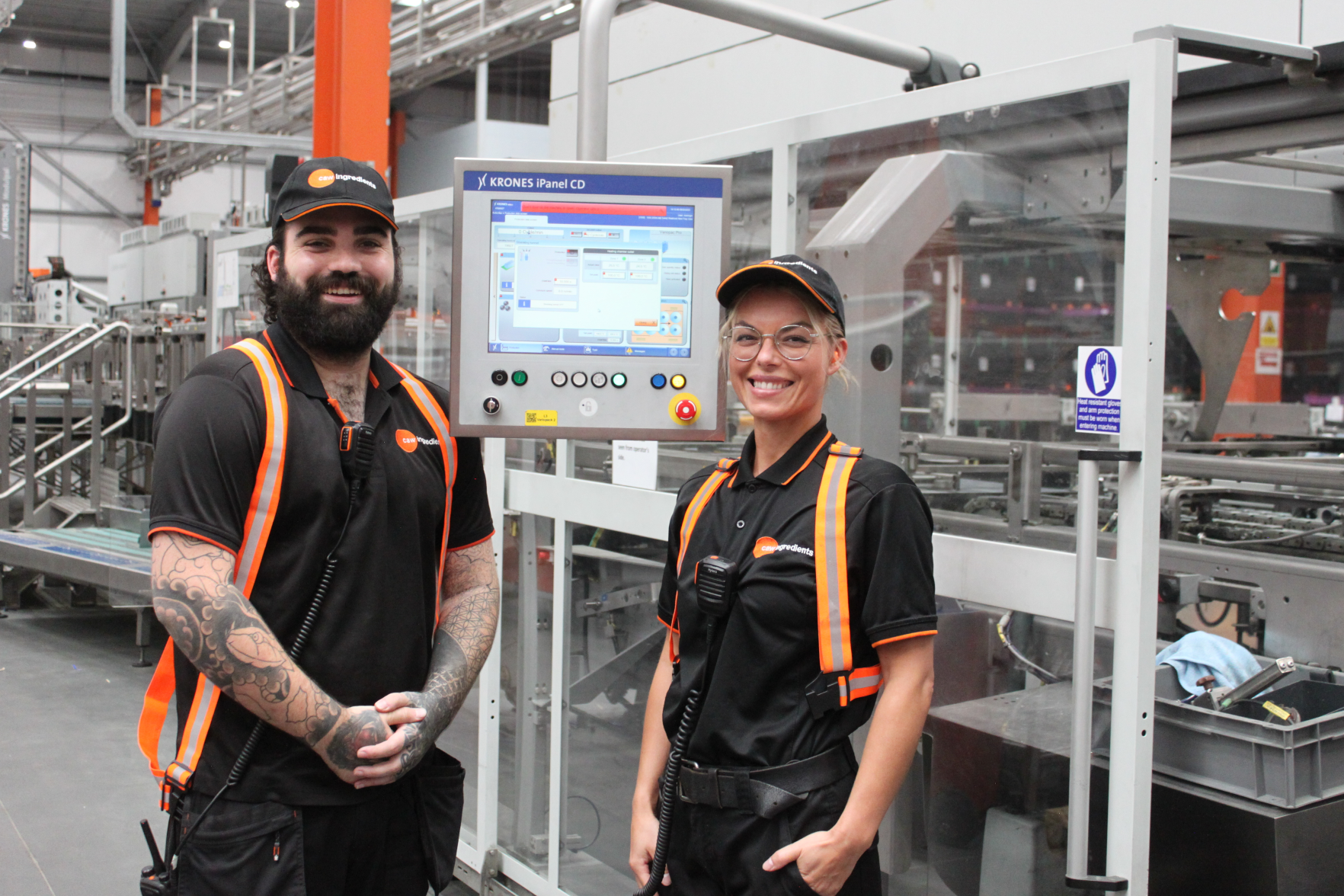 Distinction double: Nathan Bestwick and Gosia Rybak-Hadlo

Gosia Rybak-Hadlo and Nathan Bestwick, who are both employed at soft drinks manufacturing and packaging firm Cawingredients, received the top grade under the tough new End Point Assessment.
The gruelling assessment came at the end of their four year Level 3 Maintenance and Operations Engineering Technician Apprenticeship with the Leeming Bar-based company.
Gosia, 39, who hails from Poland and now lives in Darlington, described her apprenticeship experience as an "exciting adventure".
She said: "The road I went through was full of challenges, but with the help of great mentors and SWDT tutors the knowledge I gained illuminated the finish line with each step.
"Today I can proudly say that it was worth it, and that hard work pays off because I completed the apprenticeship with a distinction. I gained knowledge and irreplaceable skills and now that I have the tools and strong foundations, I can build my career and rise to higher levels."
Gosia's new role is site services engineer, a permanent position with the company, which involves ensuring the services equipment is monitored and maintained to the highest possible standard. She hopes to further progress to become a boiler manager and will study for her HNC next.
In his new permanent role as a line support technician Nathan, 23, of Bedale, will attend various breakdown scenarios and undertake preventative maintenance projects across three bottling lines and four re-pack lines.
He said: "When I saw the email containing my result, I ran downstairs to show my dad. We were both so happy and proud. I know a distinction is famously hard to get and so I had almost accepted the likelihood it would be a merit, but I was ecstatic when I saw the distinction on the certificate."
Looking to the future, Nathan added: "My current ambitions are to further progress my skill set and knowledge - I know there is still plenty to learn to become as good of an engineer as possible. I've never left the local area, so it would be nice to see different parts of the world too. But for now, I just want to focus on getting all the knowledge I can and being the best I can be for our engineering department at Cawingredients."
Ian Wormald, Engineering Director at Cawingredients, praised the talented pair. He said: "Both Gosia and Nathan have achieved a fantastic result, but what is more important to us is that these results are mirrored in their performance and attitudes shown daily here at Cawingredients.
"We have built our engineering apprenticeship alongside SWDT over the last eight years. We are pleased that as a team we have given many young and mature apprentices the opportunities to achieve outstanding qualifications and given them the hands-on skills required to become great engineers.
"We currently have nine apprentices on programme and with SWDT's assistance they are all working at the required level or above. Coupled with the tenacity shown by the whole engineering department to support at Cawingredients, we can expect to see each one of those individuals gain the qualifications and skills to become competent engineers in the future."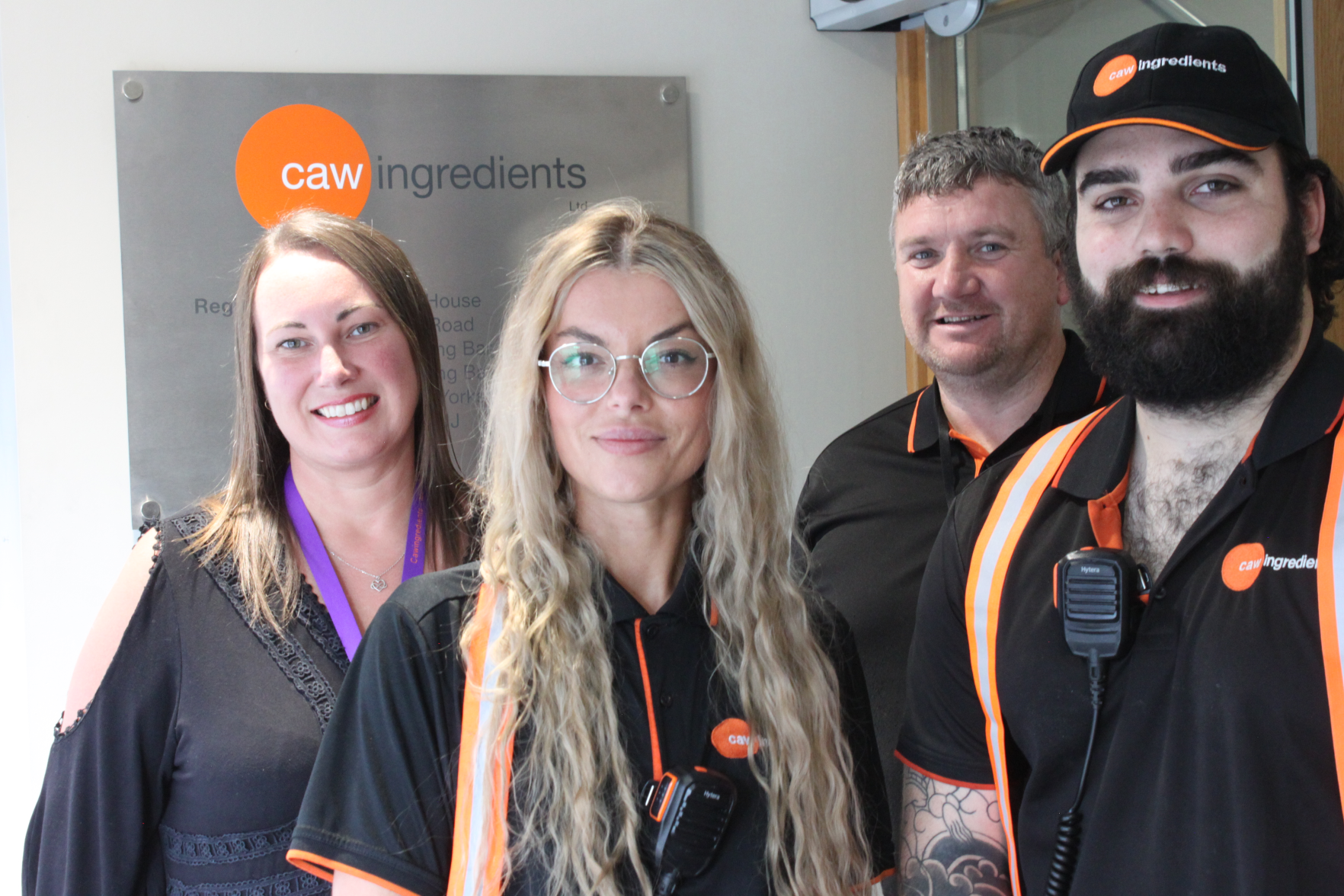 Caroline Wilkinson, Gosia Rybak-Hadlo, Ian Wormald and Nathan Bestwick

HR Manager Caroline Wilkinson said the team is collectively very proud of the success from the partnership with SWDT: "The programme in place offers clear progression and great support to the apprentices to help each person achieve success.
"In return, this programme supports our desire to maintain a skilled workforce whereby there is a good culture for learning and development, and people are given opportunities to progress their careers. Seeing the success of the programme motivates us year on year to continue to take on new apprentices."
• If you'd like to apply for one of our full-time engineering courses starting in September, visit swdt.co.uk.